______________________________________________________
When I began my career at adidas, I started as an assistant footwear-designer in the Y-3 team, and could never imagine I would become the design-director few years later. After few seasons in the adidas Statement/collabs team, I had the opportunity to come back to Y-3 and direct and design the new footwear collections.
This new Y-3 SHIKU RUN marks the beginning of this new chapter. 
"adidas and Yohji Yamamoto return for the latest release of Y-3's Fall/Winter 2020 collection. Reimagining the iconography of traditional sporting disciplines and elevating the aesthetics of performance-inspired design, the brand presents its bold new take on a running silhouette: the Y-3 Shiku Run. "
development : Oury Hermes
product manager : Lukas Ruprecht
creative direction, colors and materials : Aurélien Longo
outsole pattern design : Louis Toussaint
The initial concept of this project was all about "gesture". 
One simple line that goes from the top to bottom, from heel loop to the outsole that can define the aesthetic of this running shoe,
while referring to the 70ies era of adidas with the SL72 reference.
" Y-3 introduces a bold new silhouette, the Shiku Run, which will be available to shoppers on August 25. 
The brand's latest release comes from the Fall/Winter 2020 collection.
The Shiku Run is characteristic of Y-3's collaboration between Designer and Creative Director Yohji Yamamoto and sportswear label Adidas. Yamamoto's avant-garde style is present in the footwear's transparent mesh build, suede accents, leather details, and wrap around cord system. The sneaker also aligns with Adidas' performance-driven design. 
Taking inspiration from the brand's line of performance running shoes, the midsole of the Shiku Run is made with EVA foam, a tremendously elastic, but tough material that provides enhanced lightweight cushioning. The exterior of the shoe also indicates a high level of performance, featuring a rubber outsole for superior grip and, of course, the symbolic three-stripes branding.Y-3's design philosophy stretches beyond construction to the colorways of the Shiku Run."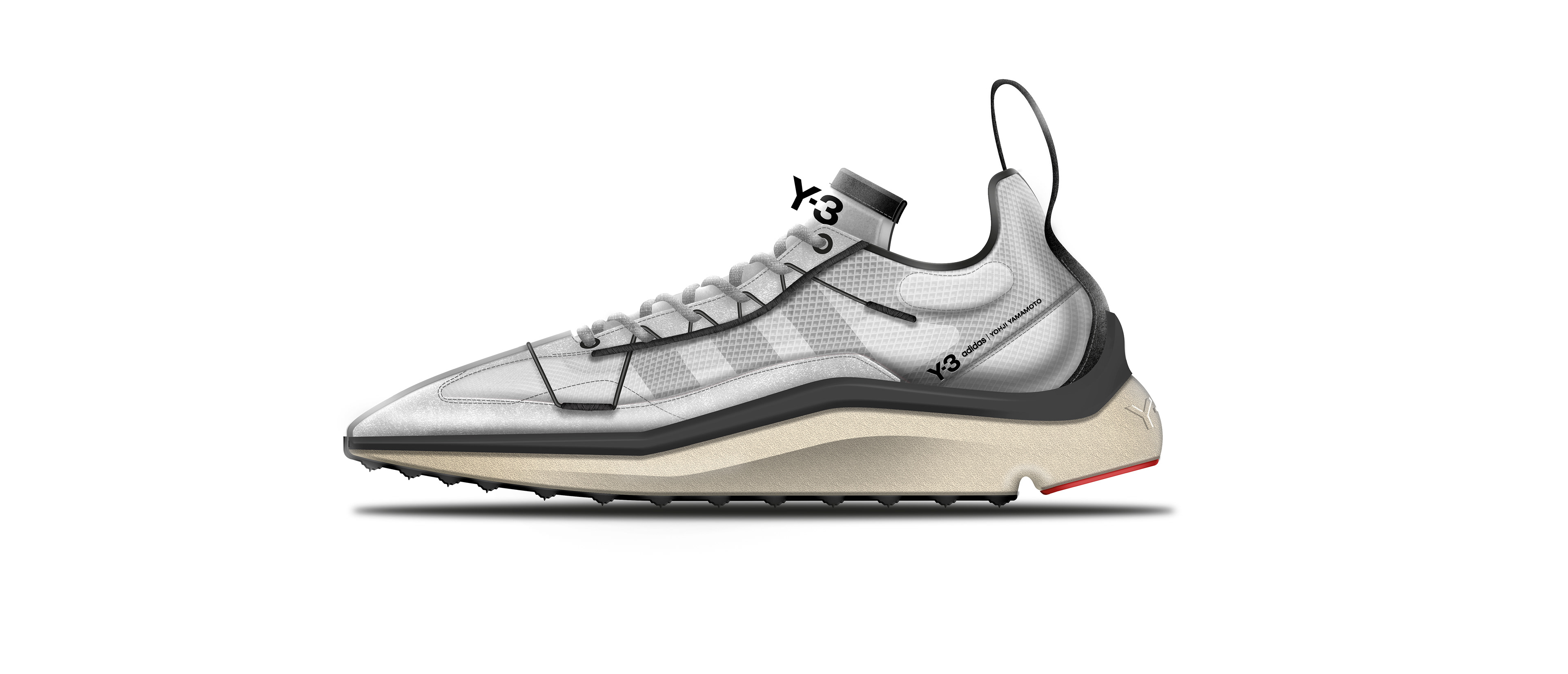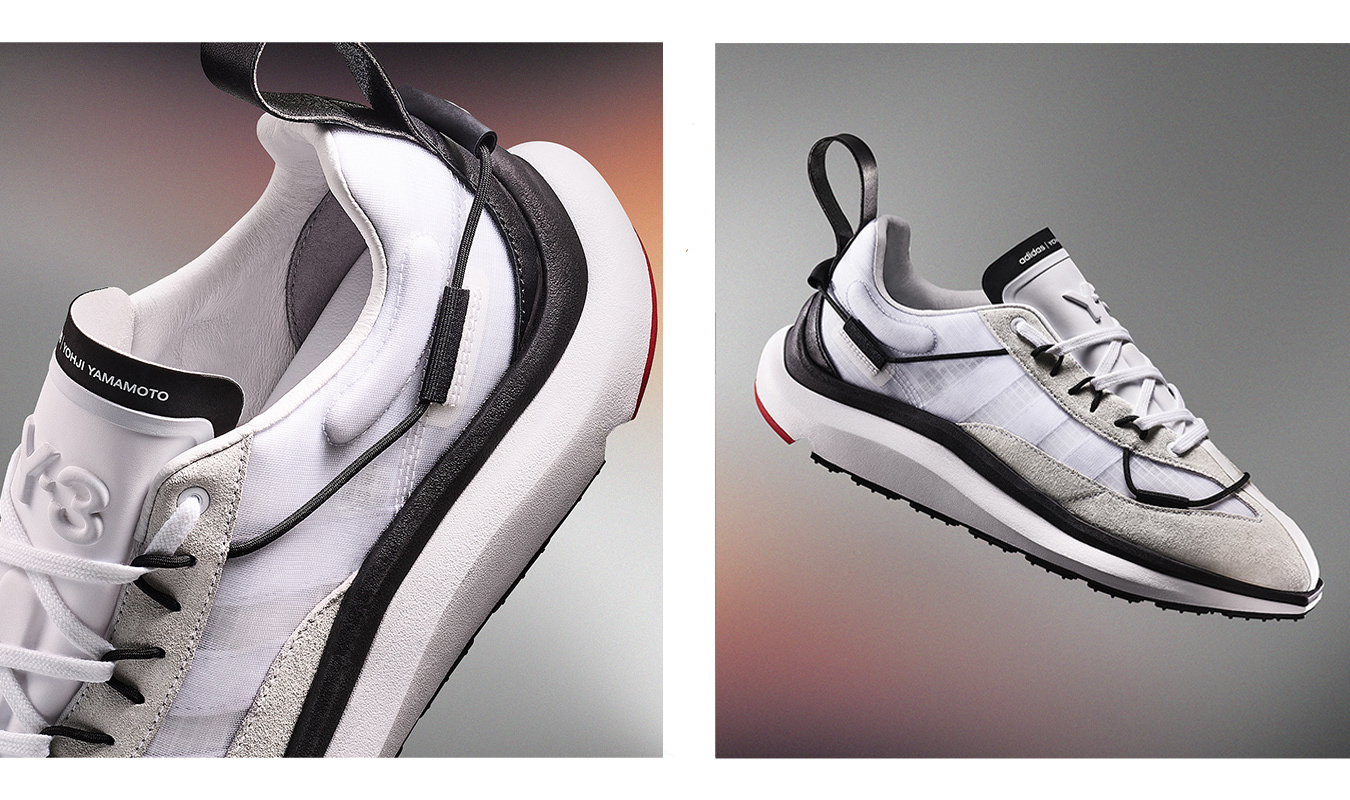 " The first, which consists of black, core white, and ecru, are consistent with Yamomoto's traditionally muted palette. The second colorway, core white and black, is thoughtfully accented by a pop of a red heel. Lastly, a black mesh upper with grey suede accents is invigorated by hints of red and "signal cyan. "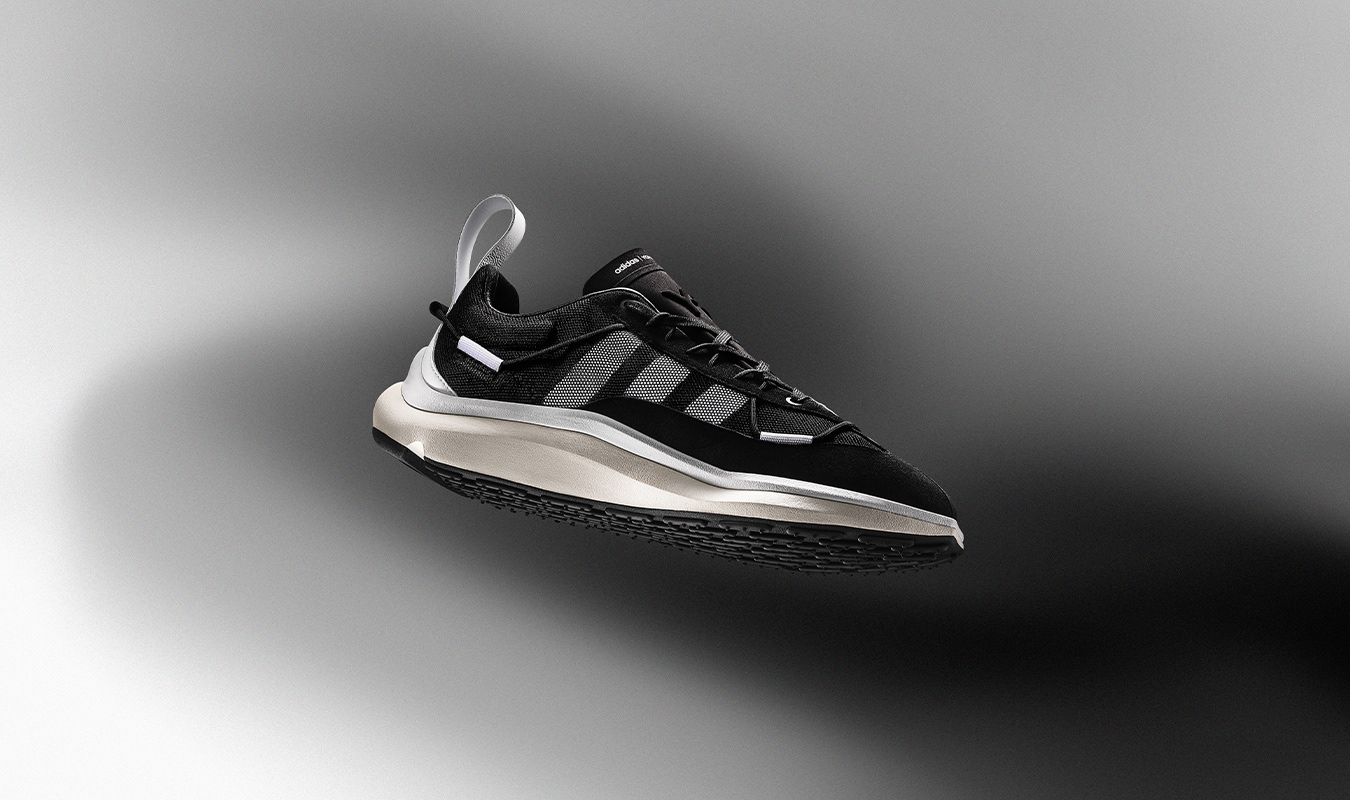 The new silhouette merges Yohji Yamamoto's avant-garde aesthetics with adidas' performance driven design sensibility. A unique wrap-around cord system tops a layered mesh upper with suede and leather accents. Accentuating the brand's elevated design ethos, the Y-3 Shiku Run launches in three distinct colourways.