______________________________________________________
" For FW19, adidas Originals headed to Fairfax, Los Angeles to team up with one of the West Coast's most sought-after brands, 424. The brand was co-founded by Guillermo Andrade, whose determination to succeed was first forged during the arduous journey that he and his family took from his birthplace of Guatemala to the United States when he was just eight years old.
The retail pioneer turned streetwear pioneer brings a clean, contemporary edge to three classic staples from the adidas footwear vaults.
The third pair takes the form of the Pro Model. It's a classic basketball shoe of the 1970s, but here draws equal cues from its 80s iteration, when it became indelibly linked to the hip-hop scene that Andrade loved growing up. Essentially a hi-cut version of the inimitable adidas Superstar, its calling card is, of course, that iconic shell toe updated with the "double layer foxing tape" tooling. Again, Andrade strips the shoe back to showcase its core qualities, with a Chalk White finish and cold cement tooling. That distinctive flash of scarlet comes this time on the heel, a subtly placed yet unmistakable signifier for one of LA's most singular brands." adidas
creative direction : Guillermo Andrade & Aurelien Longo
development : Benjamin Asquith
product manager : Darryl Charles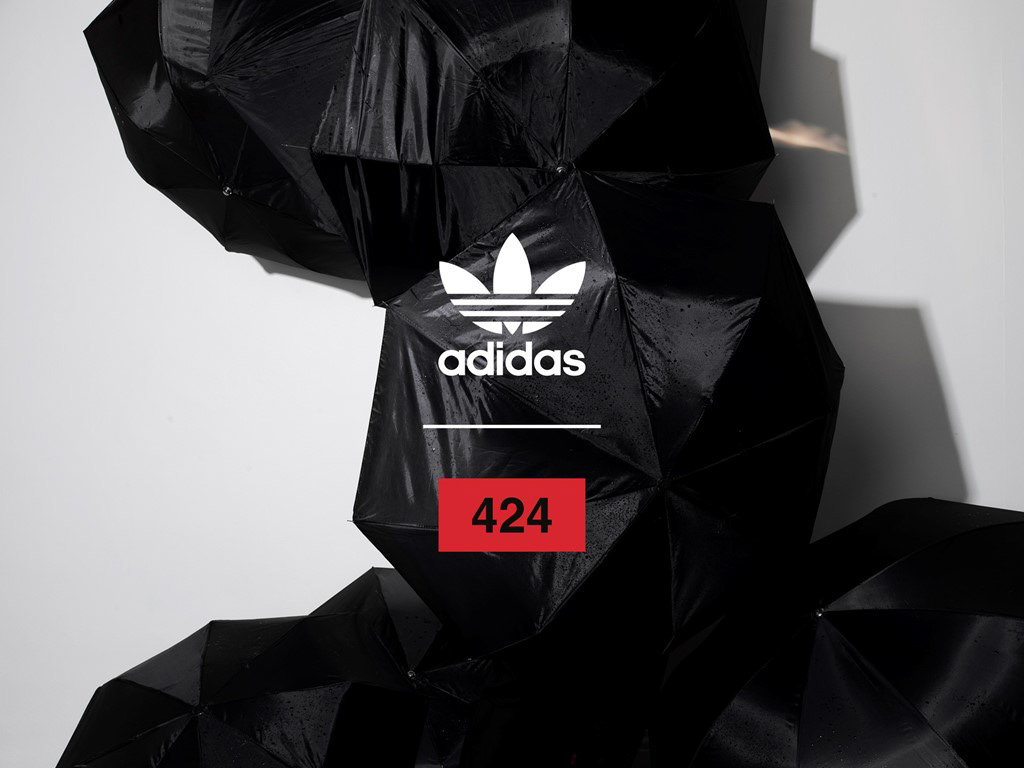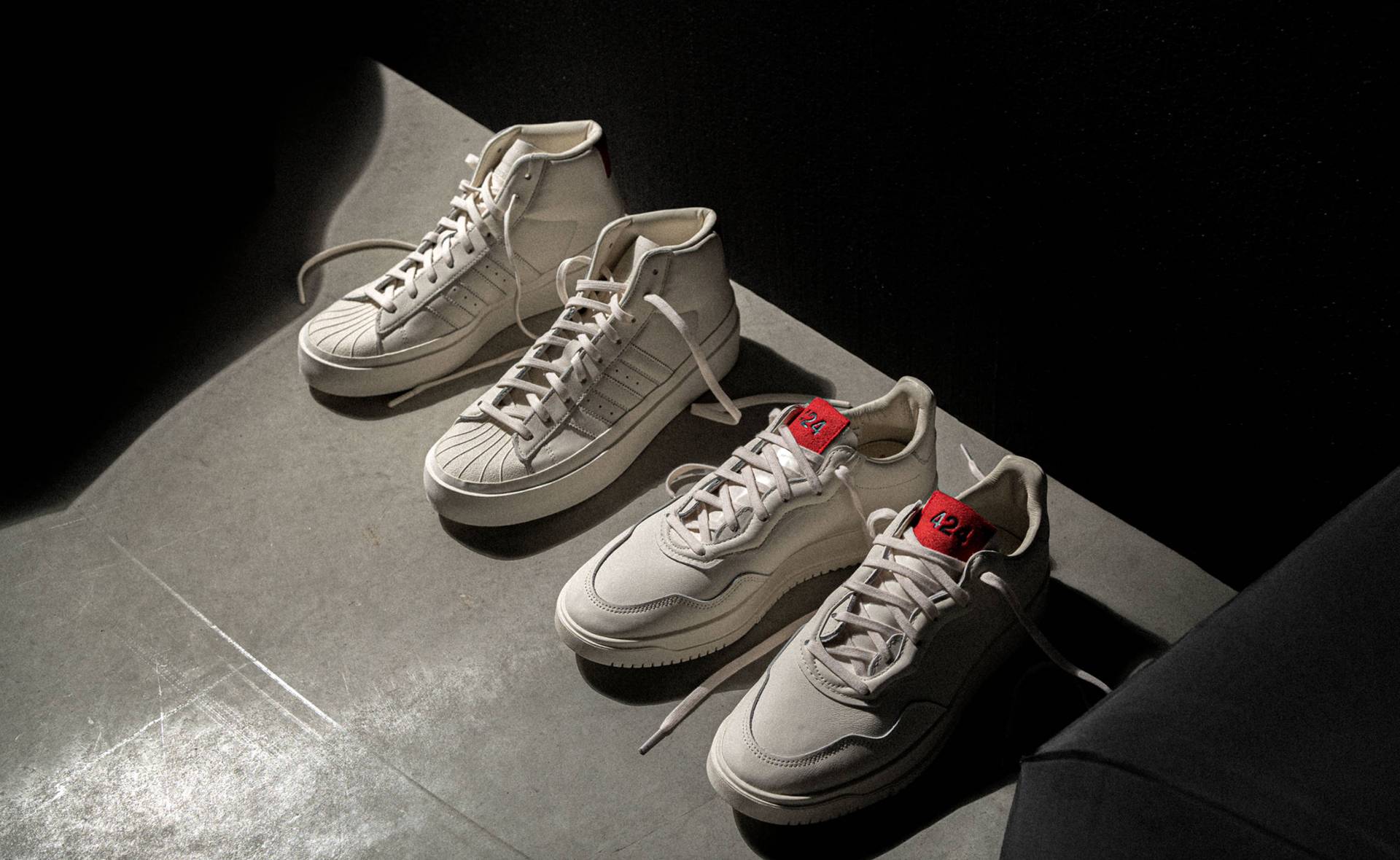 Back in the last 2 years, when I was working in the @adidas "Statement" team, I got the chance to work on projects in collaboration with cool partners. One of them was @guillermoandrade from the LA brand "424" in 2018.
-
When I first met Guillermo and he introduced his brand and his concept to me, I immediately felt in love with the project : Making an hommage to both the adidas SuperStar/ProModel and the street workers of US cities.
As a fan of the adidas Superstar, I couldn't be more enthusiastic to work on an Utilitarian/strong/rubberized version of this shoe, inspired by "bunny rubber boots". I even remember telling Guillermo that one of the reasons I wanted to make these shoes good was because I wanted them on my feet (which funny enough is not always the case with the projects I work on).
Our challenge here was to respect the key details of the original SuperStar while bringing a new soul to it by slightly changing the proportions, silhouette and construction.
Sometimes it looks simple, is this case it wasn't..